NEWPORT LACROSSE
Team Shop
Online Store Open for Holiday Orders, October 22 – November 18.
Orders placed on or before November 18th are guaranteed to arrive no later than December 20th.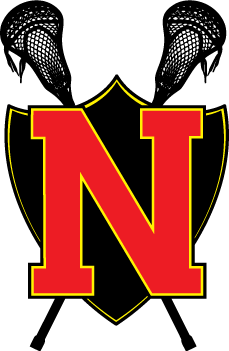 The Cascade S Helmet represents the pinnacle of protection for players. The S incorporates game-changing technology, including the new Tri-Liner system and VisionBar facemask. Balanced and aligned, the S provides developing players with elite protection and appropriate fit.
All our NLAX Sweatshirts are designed to keep you comfy and stylish. Wether you are at the game or in the office on Casual Friday you can wear your colors with pride.
NLAX Shooter Shirts are made of moisture wicking materials. Printed on either a red or gray camoflauge garment, the other team will never see you coming.
NLAX FlexFit Hats come in a variety of colors. Red or Red & White for home games, Gray & Black for away games and solid Black for formal occasions and team dinners.
All our NLAX Ponchos are made with the fan in mind. Stay dry this fall and show your colors at the same time. Pair this with an NLAX
Sweatshirt
and stay warm when the fall winds come.
There is nothing more frustrating than showing up for a game and realizing you left your gloves at home. Now you can keep all of your gear together in NLAX style. Don't be that guy that needs to borrow old ones that don't fit from a friend.